DESIGNERS AT PLAY

To create is to play and so is to celebrate. Completing 10 years of our joint creative journey, we saw no better way to honor the occasion than to have a temporary re-launch of our workshop in one of our favorite places: the exhibition space of downtown Athens bar Match Point. The event took place in July 2016 and involved the in situ production of a number of graphic applications and pattern-objects, centered on two themes: the so-called food project and the streets and buildings of the wider Victoria Square area, where Match Point is located.
exhibition poster

The Victoria Project

A wide variety of images from Victoria Square were incorporated into a large composition, celebrating the area and its distinctive aesthetic. This was then printed onto wood and fabric. Cut into smaller pieces, the random framing of patterns and details creating unique objects that reconstructed the Victoria Square mosaic through our own perspective.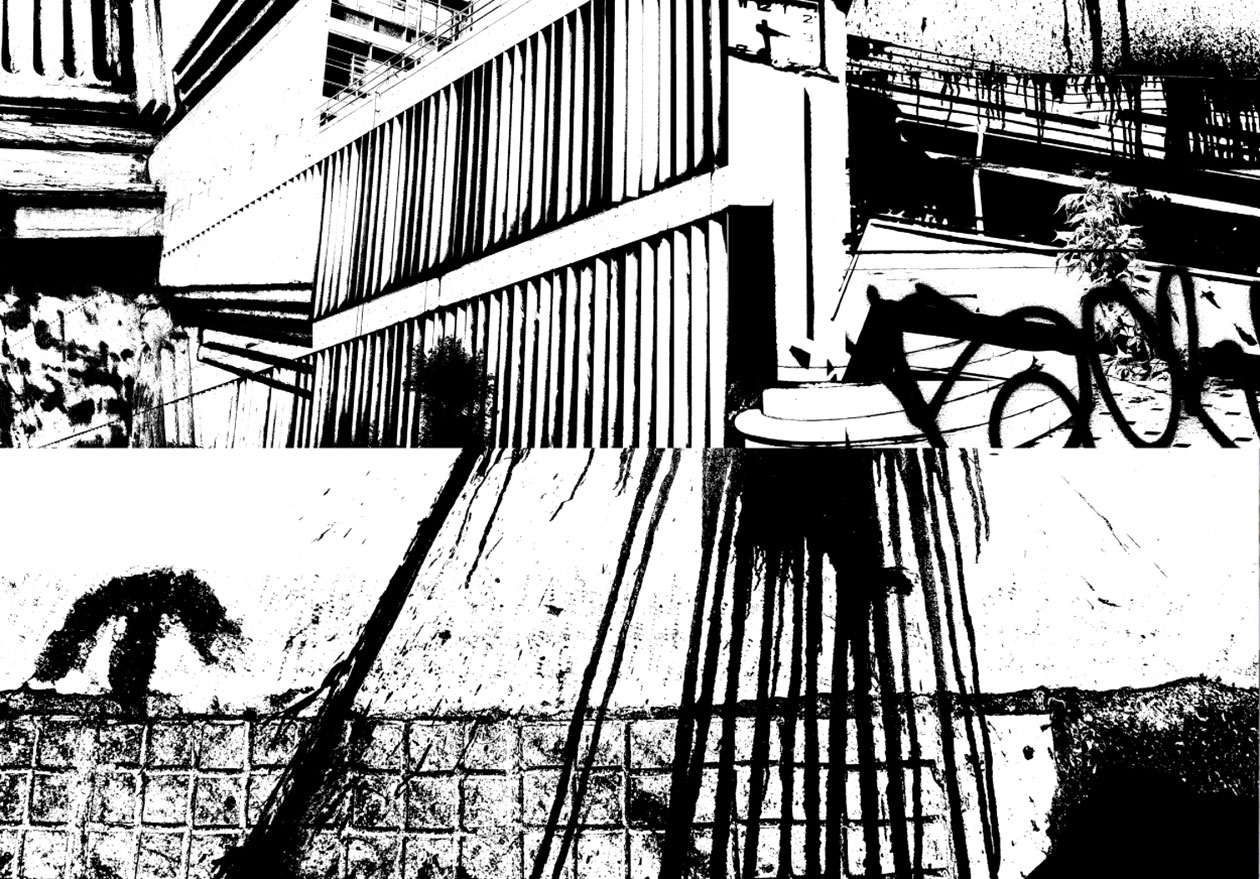 Monochrome compositions and motifs from the collection of photos
adding color to the motif
print on fabric - framing areas of the motif
print on wood - framing areas of the motif
wooden serving surfaces - victoria pattern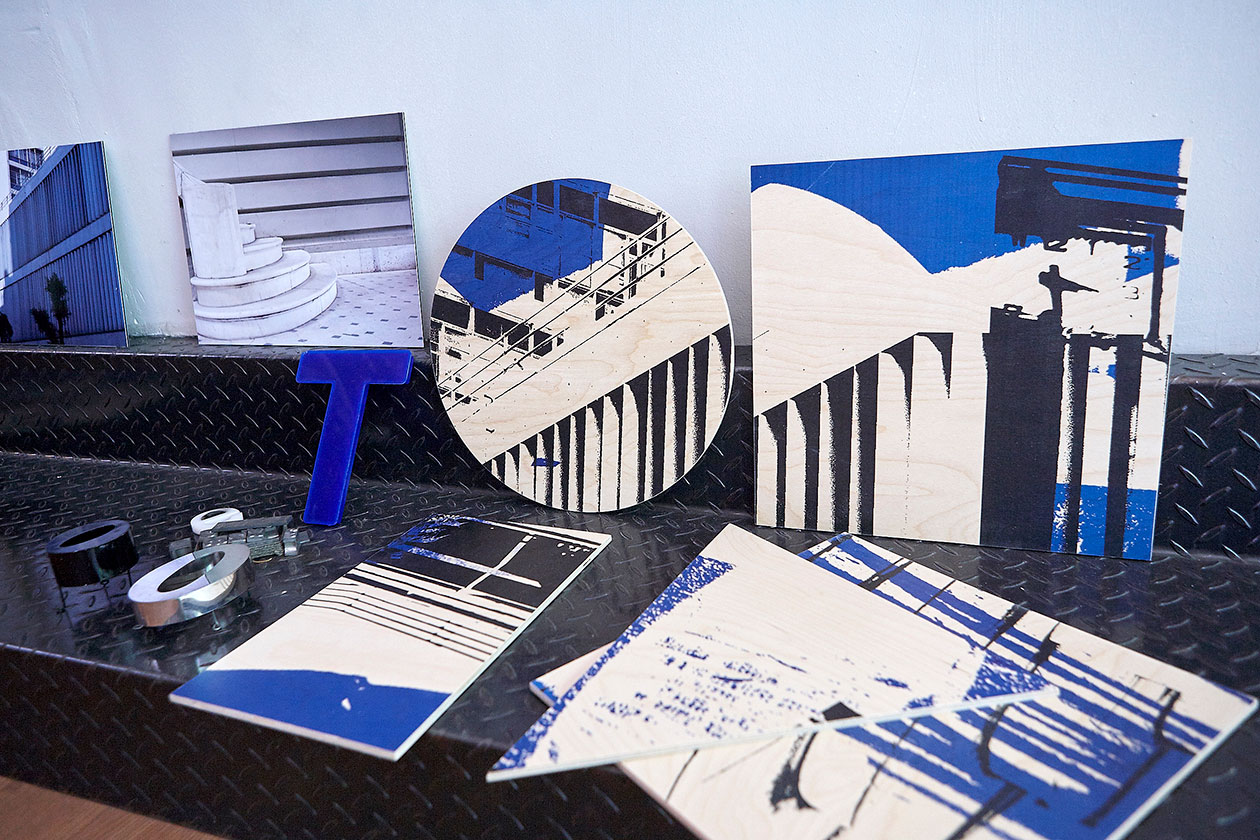 wooden serving surfaces - victoria pattern
sleeping mask - print on fabric - victoria pattern
The Food Project

This part of the event involved a series of experimentations with photographic images of food and with all the symbolisms that such images carry. Fans, sleep masks and even an XXL-size t-shirt made up a humorous story from our visits to small restaurants and pastry shops of the Victoria Square area, featuring pictures so vibrant that you'd be tempted to taste them as well as strangely familiar "faces" that you'd love to strike up conversations with.

fans with handmade wooden handles
food project wall installation

wall installation - sleeping masks